Hi All
My site https://bsd.freshdesk.com/support/solutions/articles/67000667081-t%C3%A0i-li%E1%BB%87u-gi%E1%BB%9Bi-thi%E1%BB%87u-gi%E1%BA%A3i-ph%C3%A1p-odoo-b%E1%BA%A5t-%C4%91%E1%BB%99ng-s%E1%BA%A3n
That, I need change default font and normal size - Could you help me how to do it?
Thanks in advance
Truong Dai
Best answer by hemanth.ramya 24 May 2021, 12:58
Hello Truong,
For your requirement with font style and size, are you trying to change this in your customer portal solution articles or in the agent portal where your agents handle tickets?
In the latter case, you can navigate to Admin > General settings > Helpdesk, choose the required font in the Agent portal default font preference option and save the changes. You can also provide the ability for agents to choose the font styling by toggling on the 'Font preference for agents' option.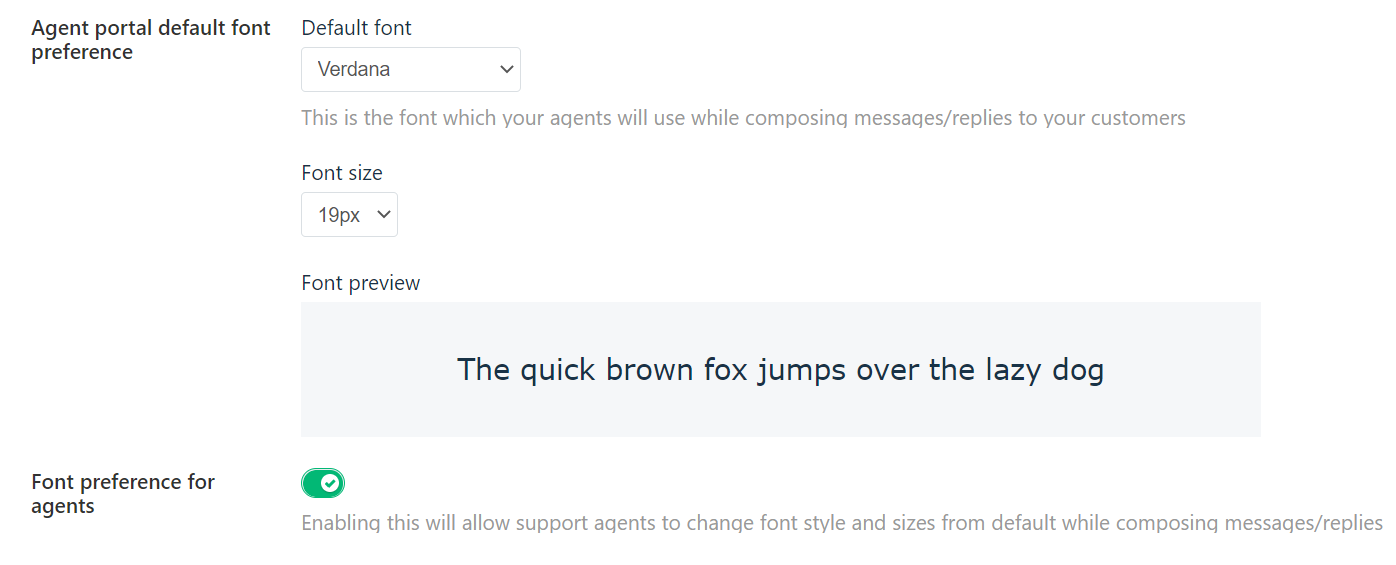 Kindly elaborate more on your requirements if you are trying to achieve this in your customer portal. 
Thank you,
Freshdesk Community Team
View original