Hi,
This is what I am trying to do. Sometimes, some tickets we receive are for another service who doesn't need to use Freshdesk. I would like to be able to :
close the tickets (actually, use a « forwarded » status I created)
change the group (so that the other service can have a notification in their Slack canal)
forward the ticket to their generic mail address
With the scenario feature, I was able to change the status and the group but I don't find how I can transfer the email automatically. Is this possible ? Should I use another functionnality ?
Best answer by hemanth.ramya 17 June 2021, 14:17
Hi @JulianeB,
For your requirements, you can make use of Automation, Ticket creation or Ticket update rule (Admin > Automation). For example: Let's say based on the subject/description of the ticket, you identify it should be handled by another service. In this case, you can set up the ticket creation automation rule as in the screenshot below. You can also tweak the rule conditions based on your requirements.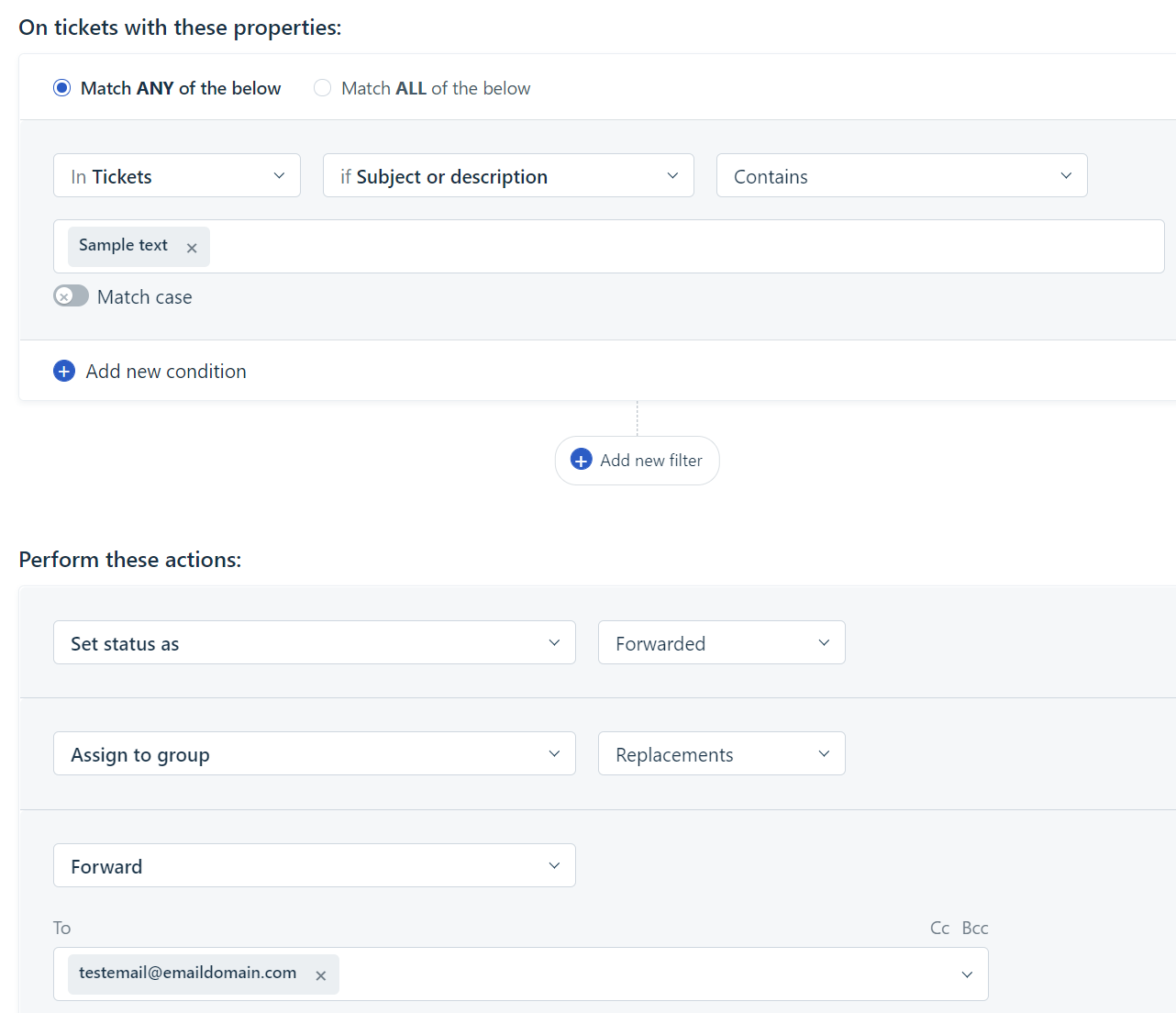 Cheers,
Freshdesk Community Team
View original