Hello,
I am using the Salesforce Plus app for integration, but so far it appears to only be working one way.  I am able access Salesforce contacts from within Freshdesk.  However, I am unable to access Freshdesk support tickets from the Salesforce.  
If I try to create a ticket from within SF, I am getting the following error: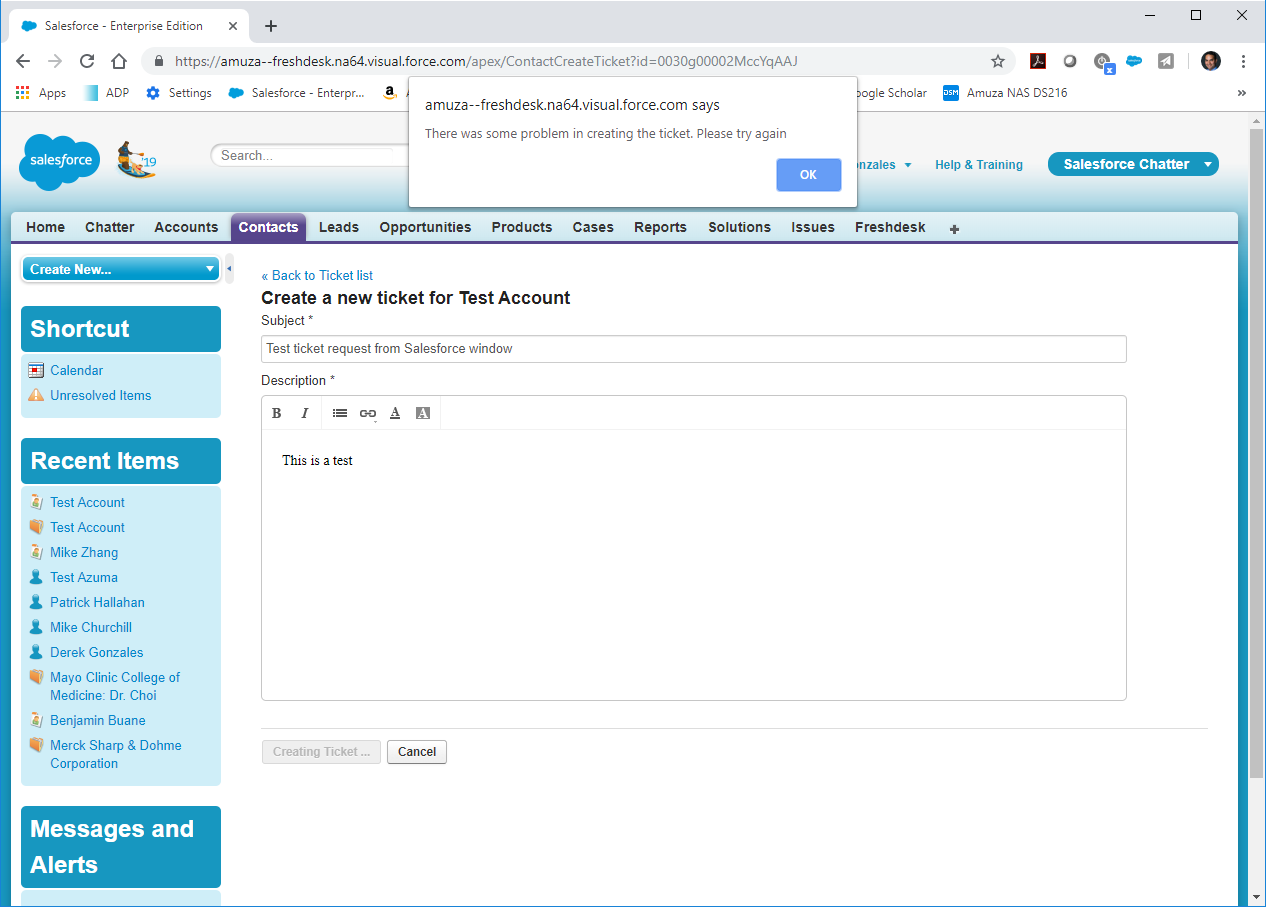 Any ideas how to troubleshoot?