I have this problem : we get some automatic emails from « discussions » outside Freshdesk and I would like the emails linked to the same topic to be grouped in the same ticket.
All the emails of a topic have the same subject and all the emails for those discussions come from the same contact.
In gmail, these are grouped.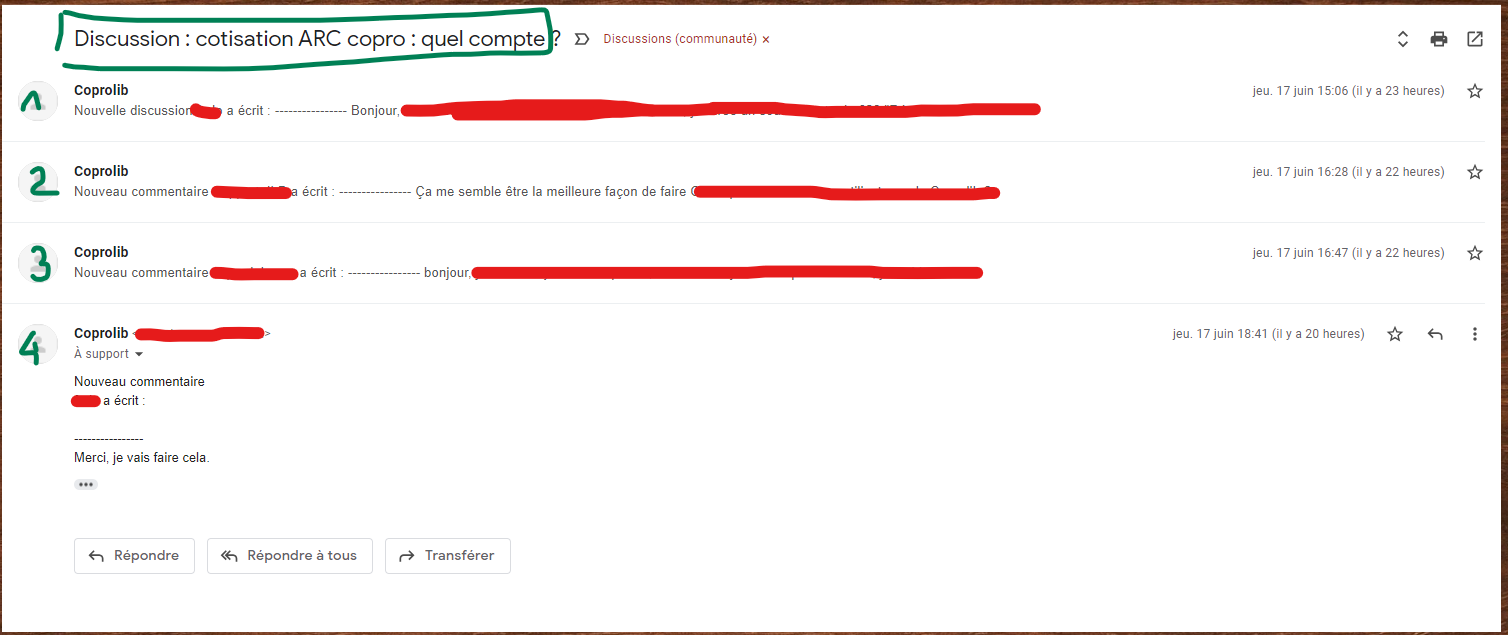 In Freshdesk, I get a new ticket for each new message, forcing me to spend some time every week to merge them.

Is there something we can do to make sure these messages don't create new tickets all the time ? Either in Freshdesk or in our automatic emails settings ?