New Features and Enhancements
Freddy AI with ChatGPT (Beta)
Freddy AI with ChatGPT can be used to create captivating subject lines and preheaders for email campaigns faster and easier.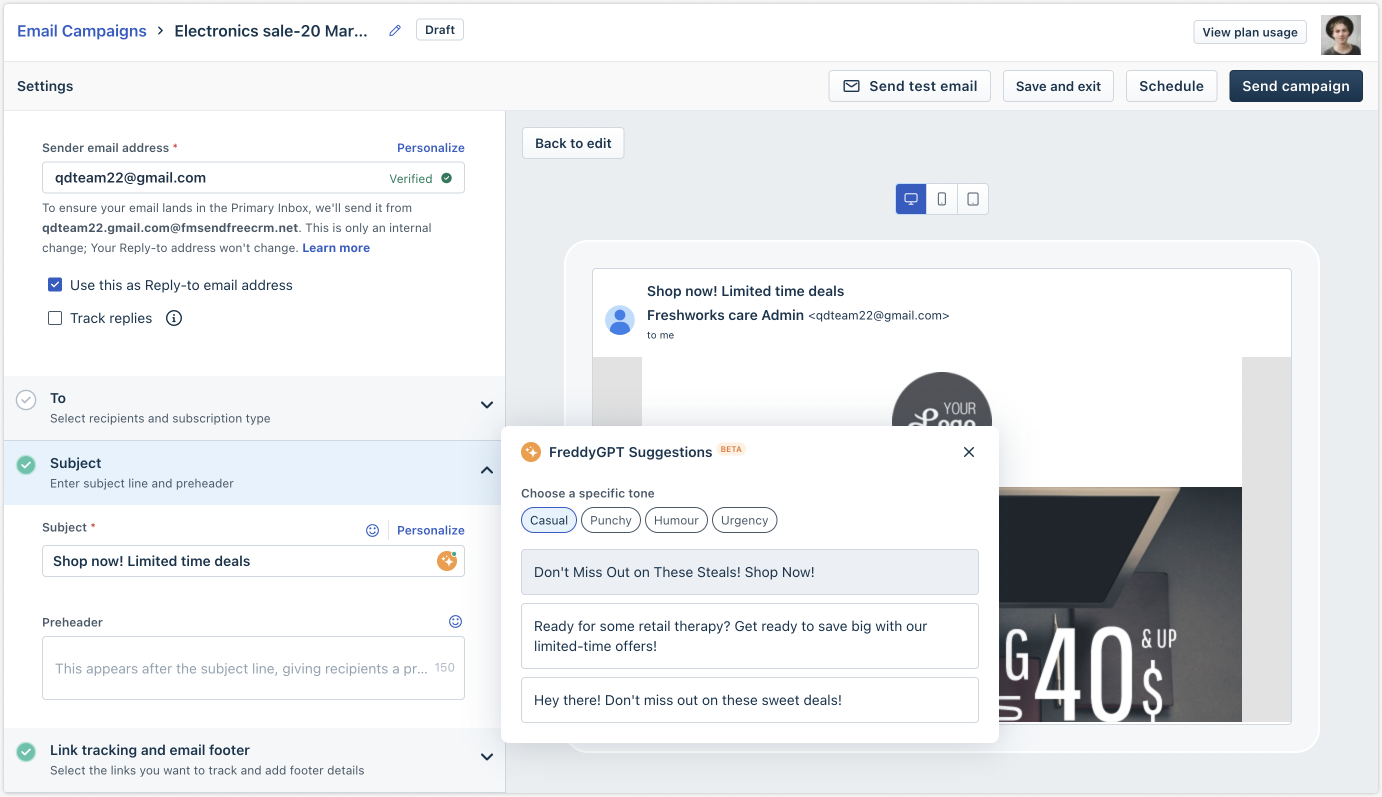 Back in stock
With this feature, users can enable automated 'back in stock notifications' and drive interested customers back to their Shopify stores.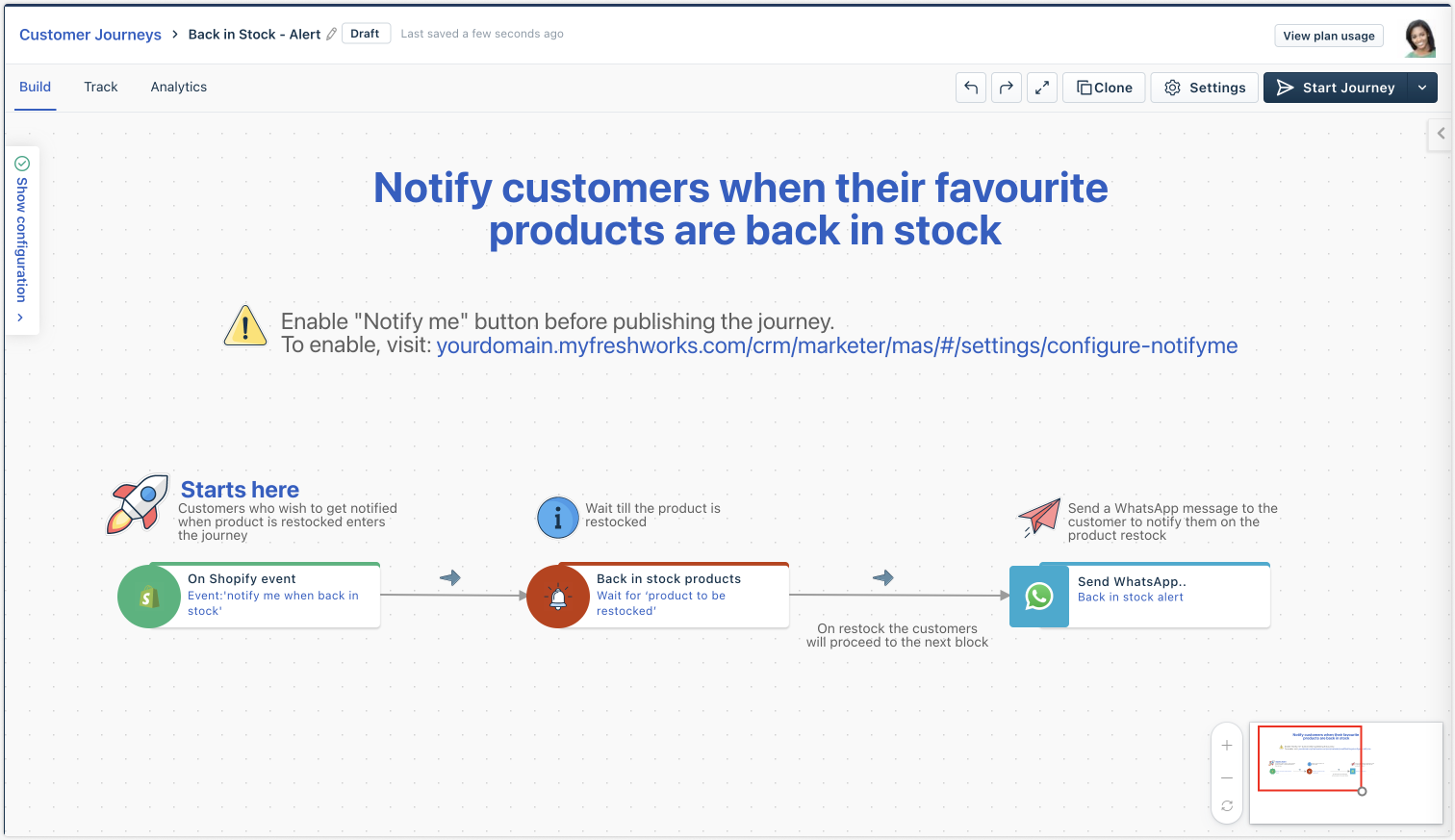 Automatic URL shortener for SMS & WhatsApp campaigns
Users can now shorten URLs while building SMS and WhatsApp campaigns within the application. This makes the message more readable, increases the click rate, enables performance tracking, and also allows more space for the message and less space taken for the link (especially for SMS which has a 160-character limit.)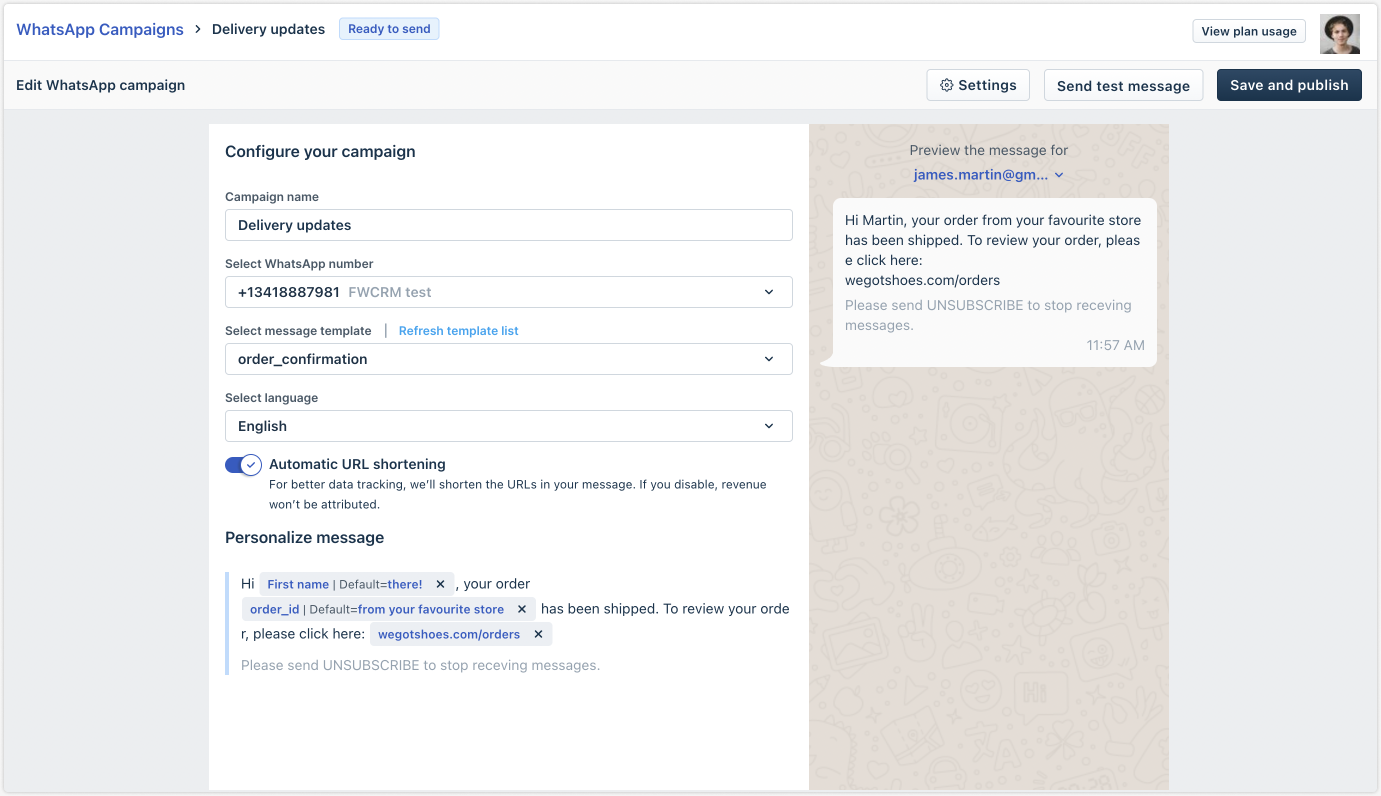 Bug fixes:
Journeys: A few users reported that the Activity owner was missing in tasks in journeys. This issue has been fixed
Contacts: Some users reported that the Export and Cancel buttons were misaligned in "Export contacts" dialog box. This issue is now fixed.