Hello everyone,
You might have recently read about a major update to Freshdesk knowledge base. We are here again as we promised with the complete version being rolled out with the much-improved Multilingual capabilities. 
One portal, 40+ languages
Create knowledge base in multiple languages to provide seamless customer experience to your global audience across geographies - in a language of their choice.
Global language selector
With the new language selector, your team will be able to focus on a specific language and get a view of the entire Knowledge Base in the selected language.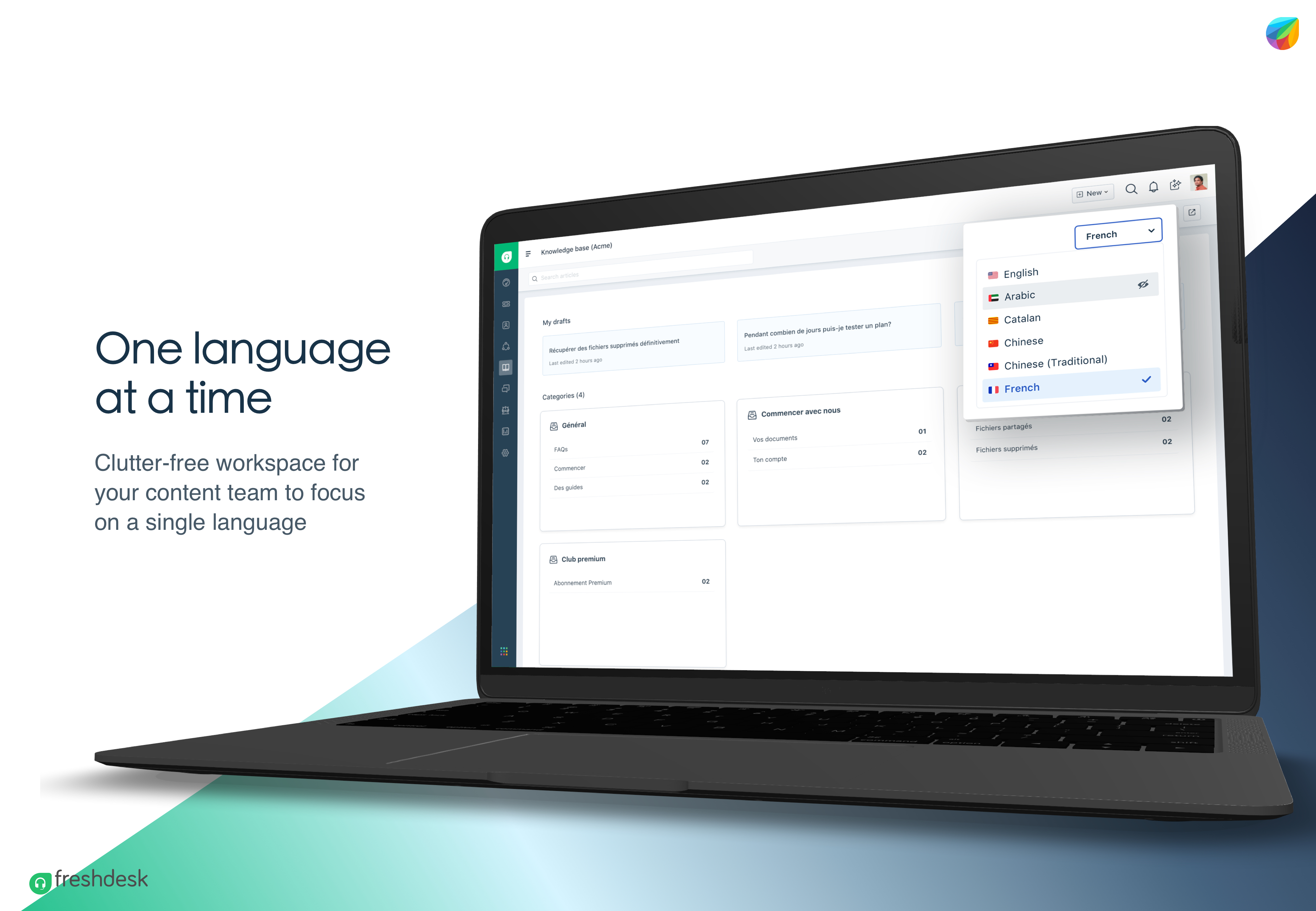 Manage content coverage efficiently
Remove the tedious task of managing and measuring the coverage for every language. You will be able to see the exact set of articles that needs to be translated with the untranslated article view.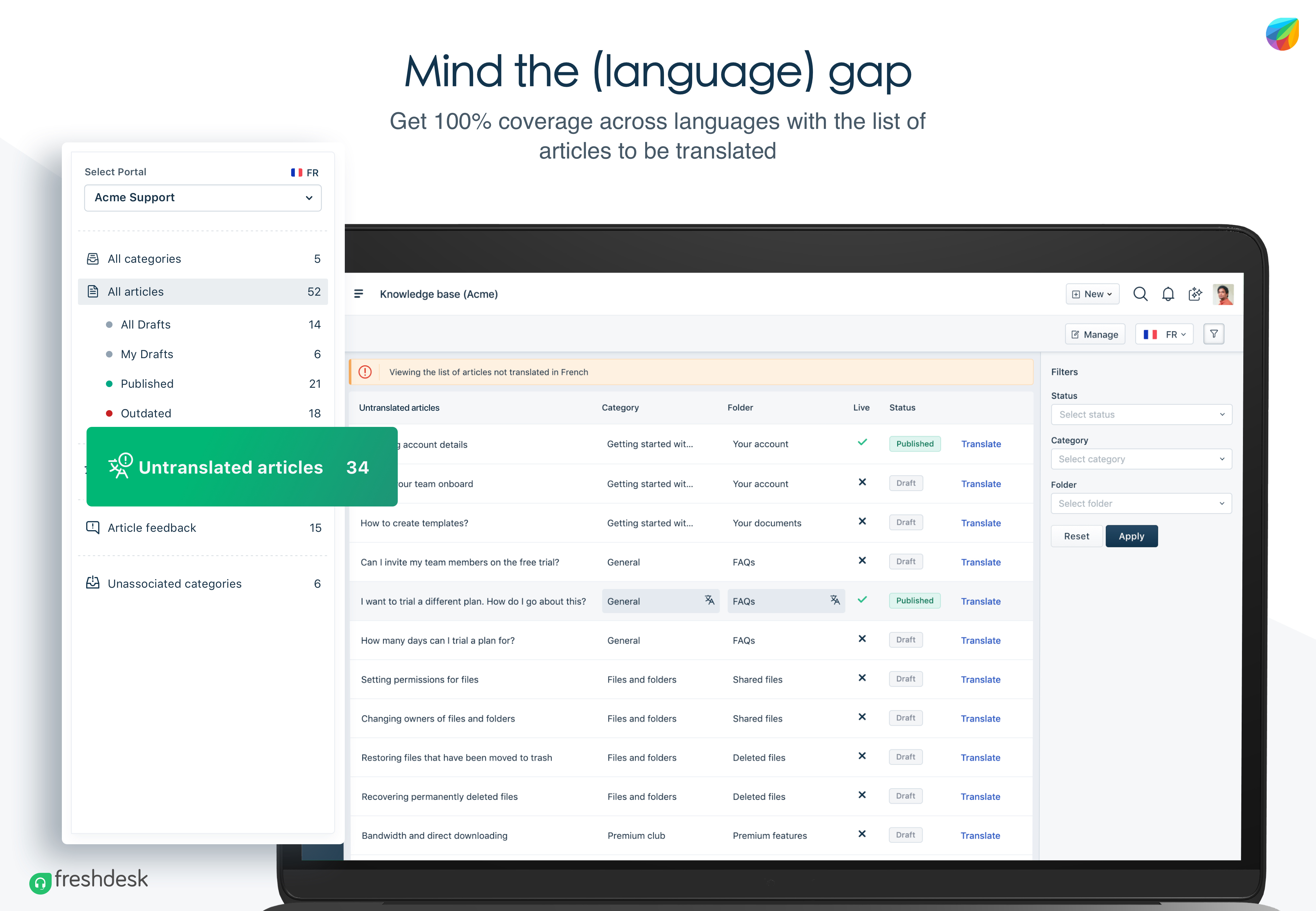 Keep content up-to-date
Every article in your knowledge base goes through various updates. Keeping track of it and updating them across languages is super critical. The answer is simple - focus on the outdated article view.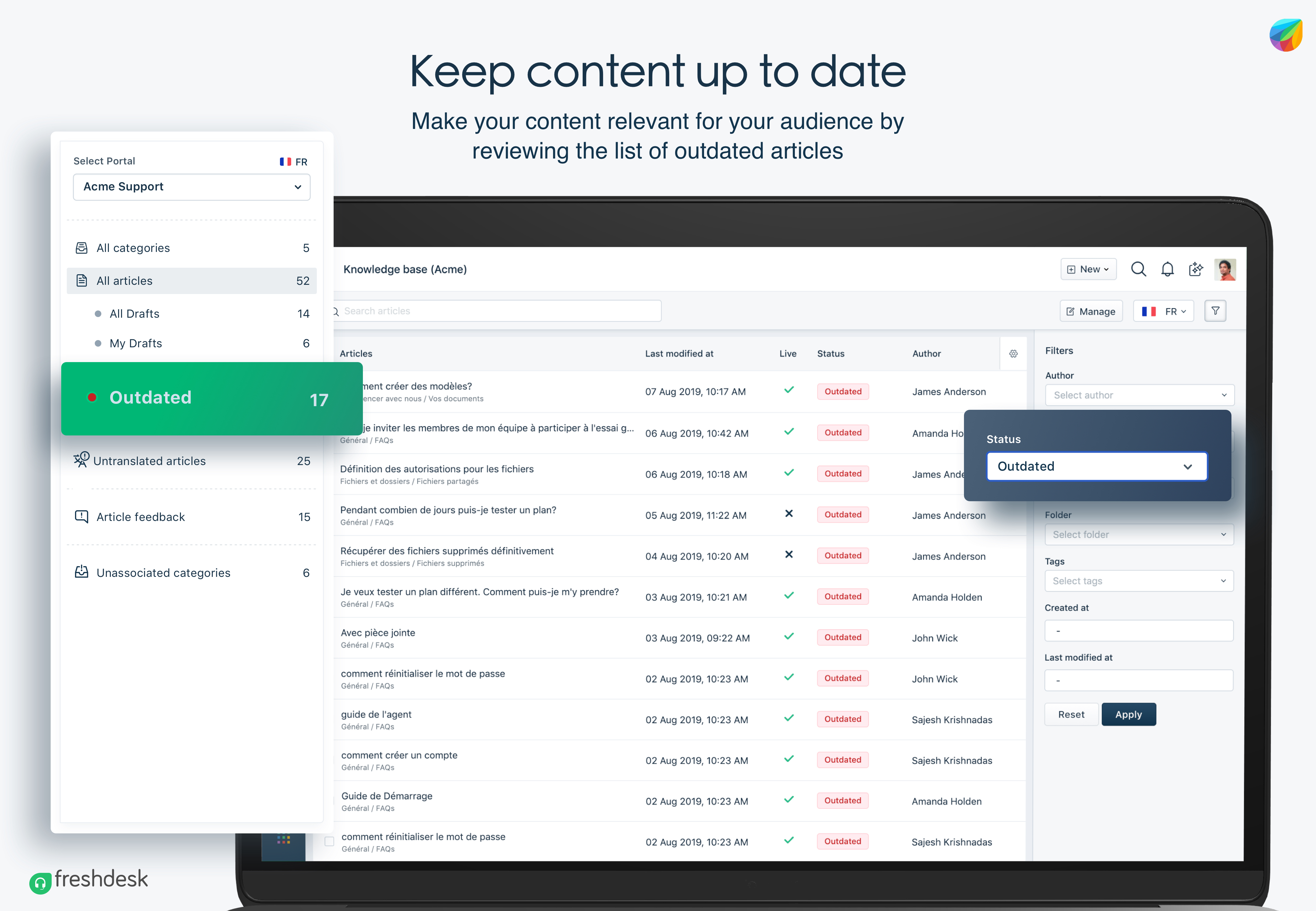 View master content in a click
Refer to the master content while translating an article to ensure consistency in content. You can resize the widget to fit your needs and move them around anywhere on the screen.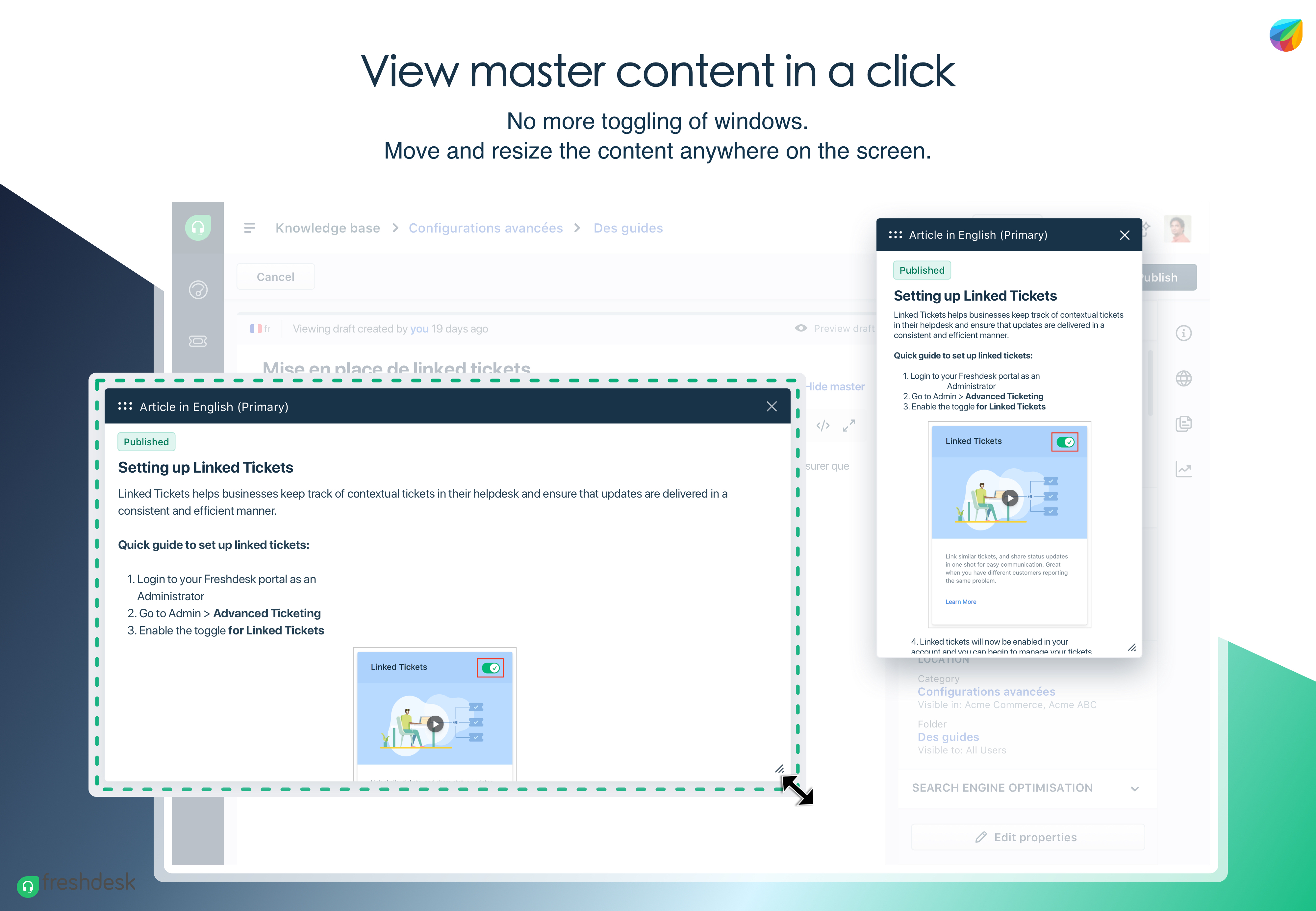 And of course, Refreshing new UI
A complete redesign of the Knowledge Base to make it intuitive, seamless, user-friendly and powerful.
Note: It should be available in your accounts soon but if you want your hands on it earlier, just drop a message below. 
- Sajesh