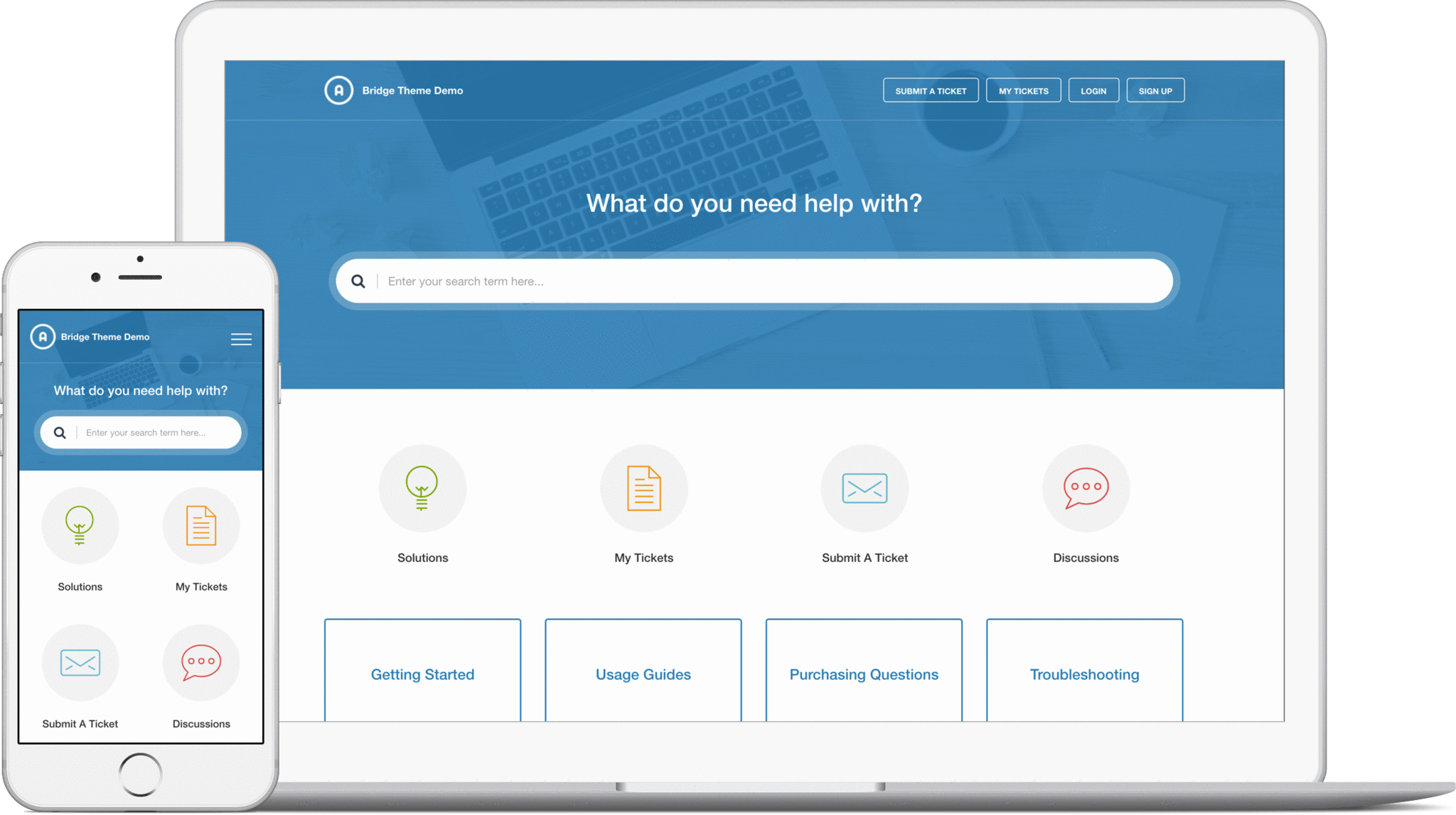 The Bridge template for the Freshdesk portal is powerful and versatile. It works for various industries. 
Bridge has the same style of the header and hero unit, and it features a prominent search bar in its center. The theme also has a standard minimalist footer. 
This template gives you access to formatting components that can be used to add a touch of perfection to your portal's content. 
Installation is free of charge. 
If you'd like to have a Freshdesk portal that corresponds to your brand style or has additional functionality, get Branding or Customization.