Hi Freshworks community,
I need your help.
My customer wants to assign Departments for each open service request to calculate cost centers.
Below is an example:
If I am anManager and belong to multiple departments (HR and IT) I can open an Incident and in the Deparment field I can select which Department I am making the request for.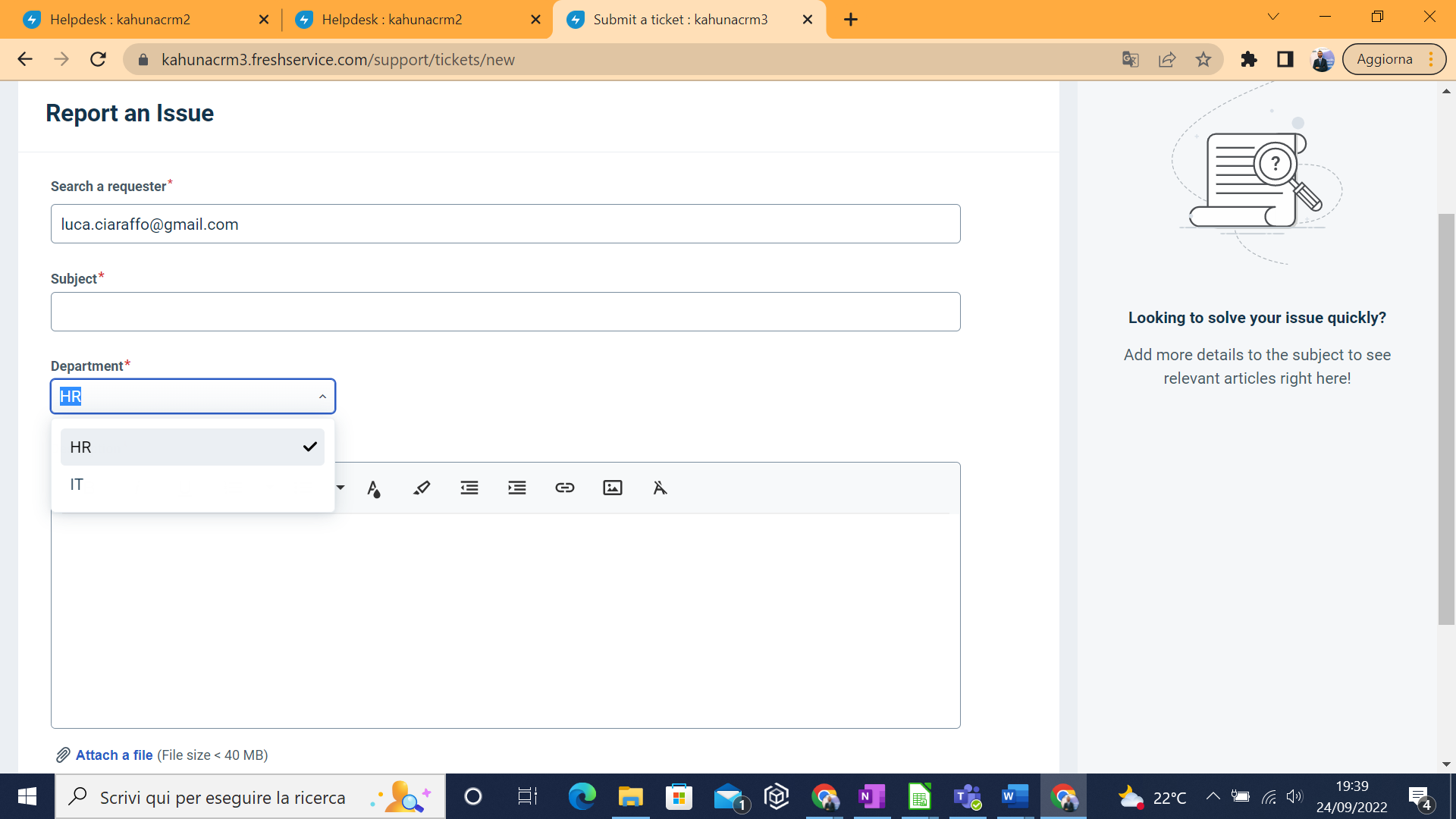 The same thing the customer would want for Service Requests, e.g., for which department do you want to request a new Laptop?
The problem is that in the Service Request form if I create the Lookup Department field the requester can choose from all the departments in the company and not just from the two they are part of (HR and IT).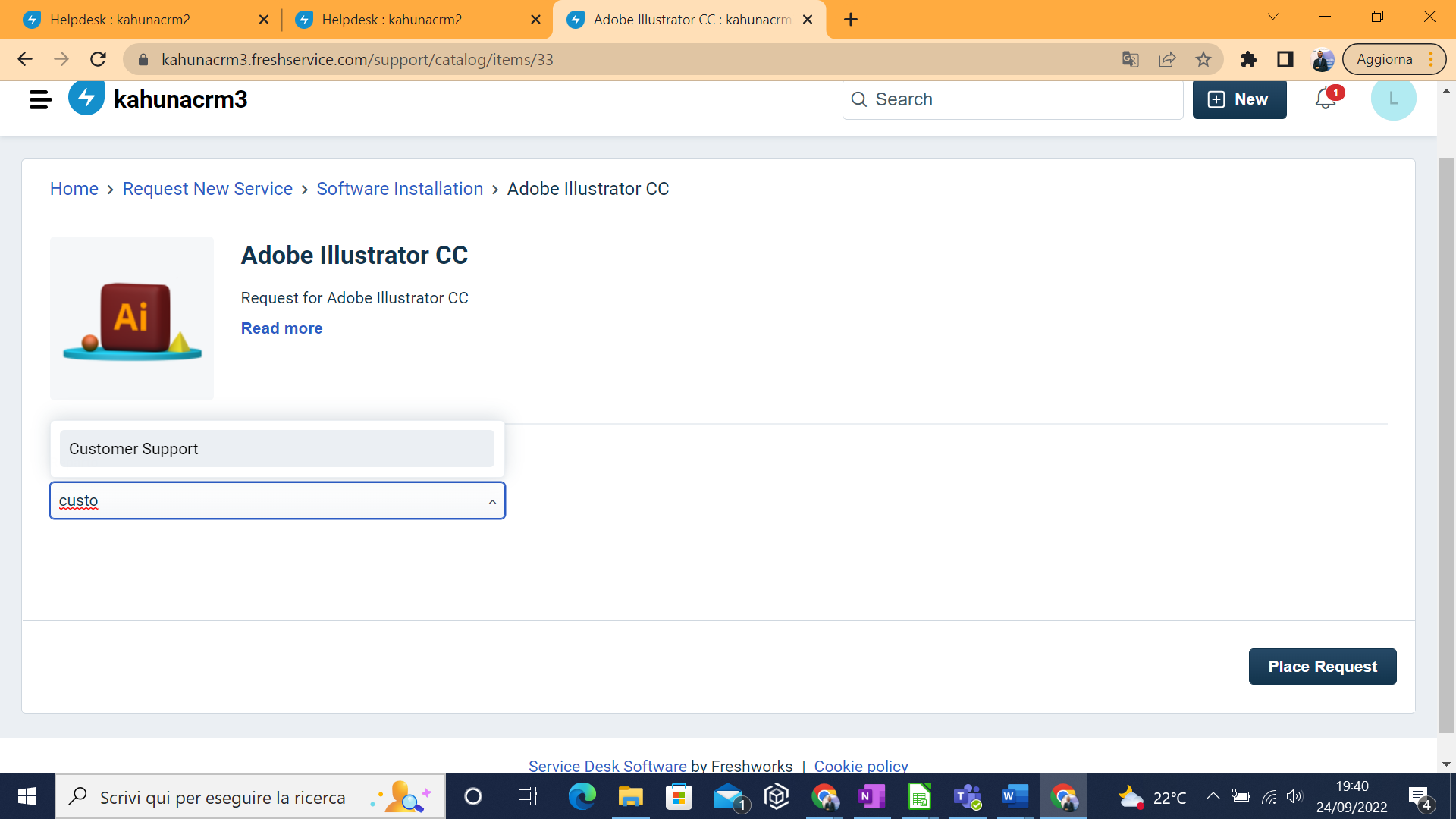 As you can see despite the fact the requester is assigned only to HR e IT Departments he can raise a service request even for Customer Support.
How can I limit the visibility to only the departments he is a part of as is the case in the Incident form?
Please help me
Thanks in advance
Have a great day