Hello, Community,
I'm wondering if anyone else experienced the same with Dell systems and Assets in Freshservice. About a month ago I noticed that the serial numbers and asset state for most of the Dell systems in Freshservice assets disappeared. 
I promptly opened a support case with Freshservice support, provided them with several logs from FS Agent. I was told a week ago it's been escalated to Level 2, however they haven't yet acknowledged the issue exists. We are on Freshservice Estate Classic plan. Freshservice agent version 2.8.0 and I noticed a new version 2.9.0 was released around June 23rd.
Below screenshot illustrates what exactly I refer to. Serial number aka Service Tag is a unique device identifier when dealing with Dell Support. 
Has anyone else experienced something similar?
Thanks!
Jiri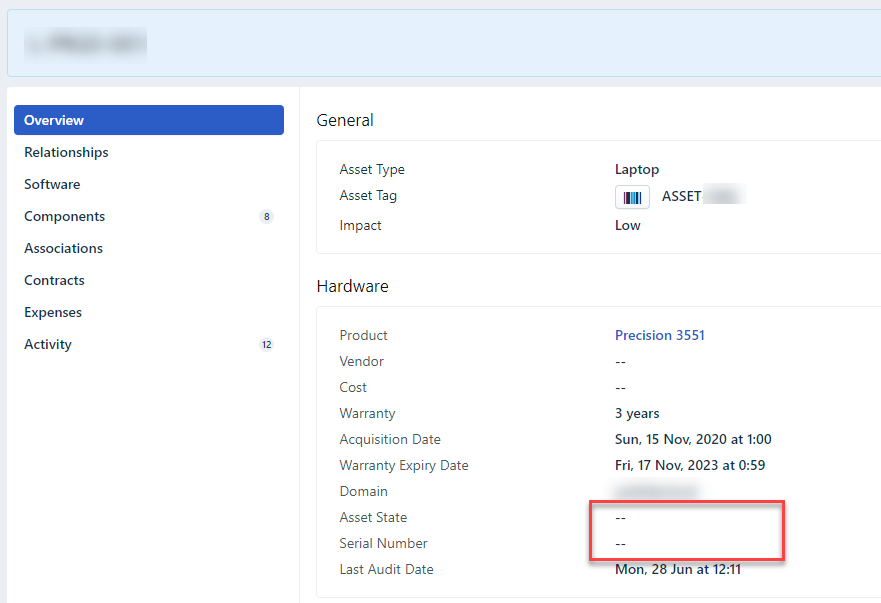 Best answer by JiriGrohmann 2 September 2021, 23:00
View original