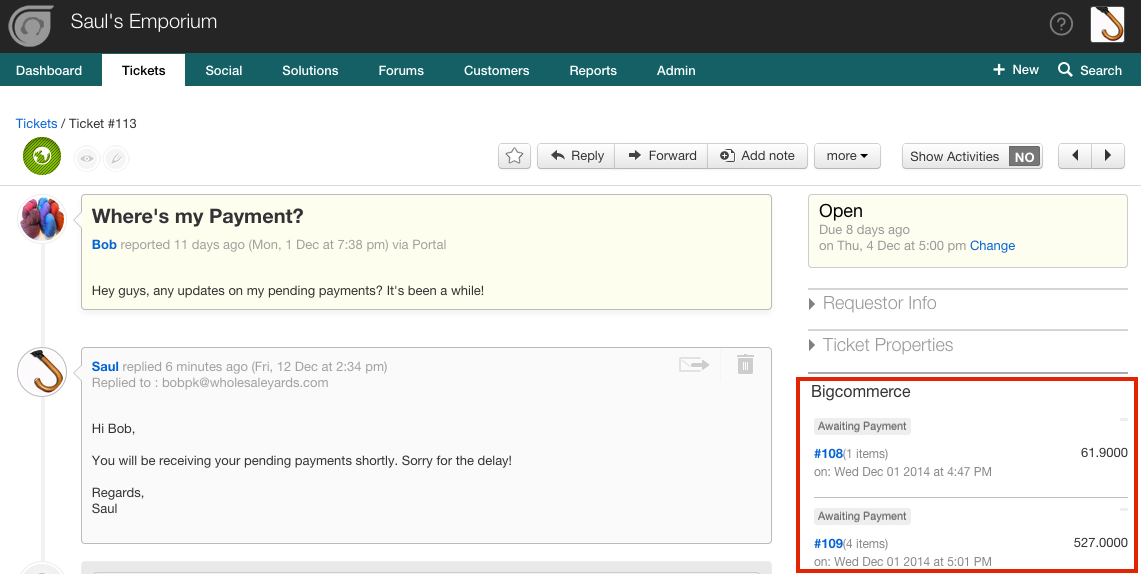 Bigcommerce Integration helps you sync order information from your Bigcommerce account with your Freshdesk and to view this information right from within your support portal. 
Instructions:
Login to your Bigcommerce portal.
Go to Setup & Tools > Legacy API Accounts.
Choose the legacy account you want to sync with Freshdesk and click on the checkmark next to it. 
Click on Action > Edit.
Make a note of your Username, API Path and API Token.
Login to your Freskdesk portal.
Go to Admin > Helpdesk Productivity > Integrations > Freshplugs.
Click on New Freshplug.
Give a suitable Name and Description. 
Copy and paste the code attached.
Search for Username and enter your Bigcommerce username against this variable.
Search for Password and enter your Bigcommerce API Token against this variable.

Search for Domain and enter your Bigcommerce API Path against this variable.

Click Create and Enable to start using your Bigcommerce freshplug.