Canned responses in Freshservice help you save time by creating stock replies to tickets. While replying to tickets, the agent can choose to quickly reply with a canned response.
Look for the canned response icon in reply to ticket view as shown below.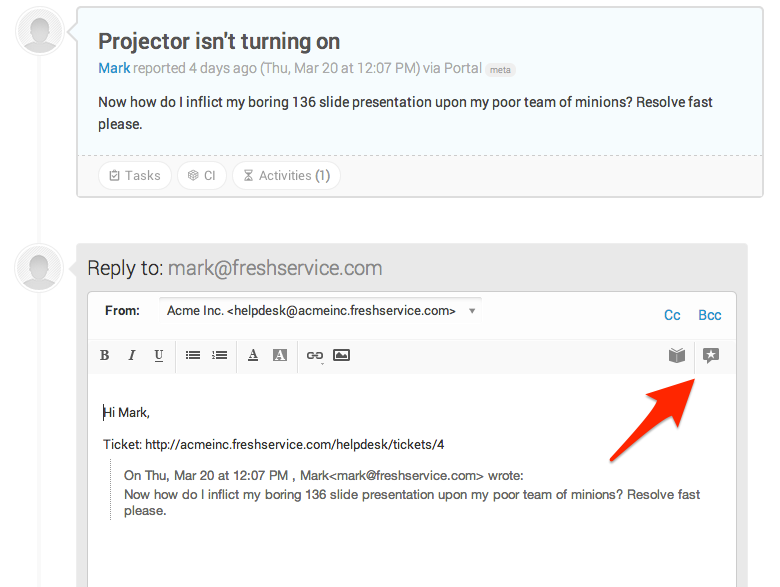 It brings up the list of canned responses you have already created.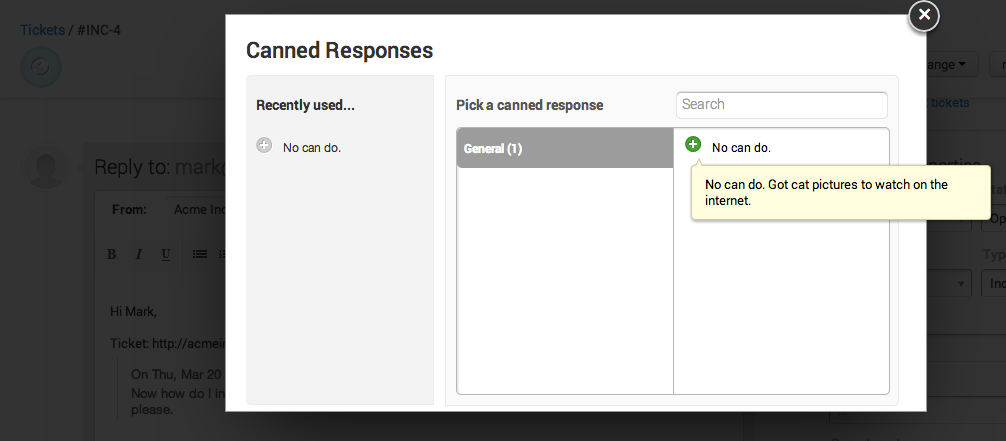 Select the desired canned response and hit send.
BONUS TIP:
Next to the canned responses icon, you see a knowledgebase icon. Click on that to bring up your solution articles. You can choose to reply to the ticket with a specific solution article.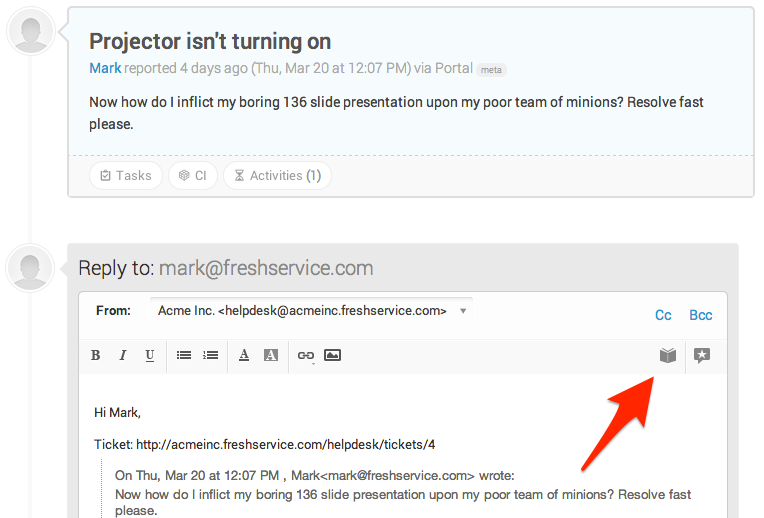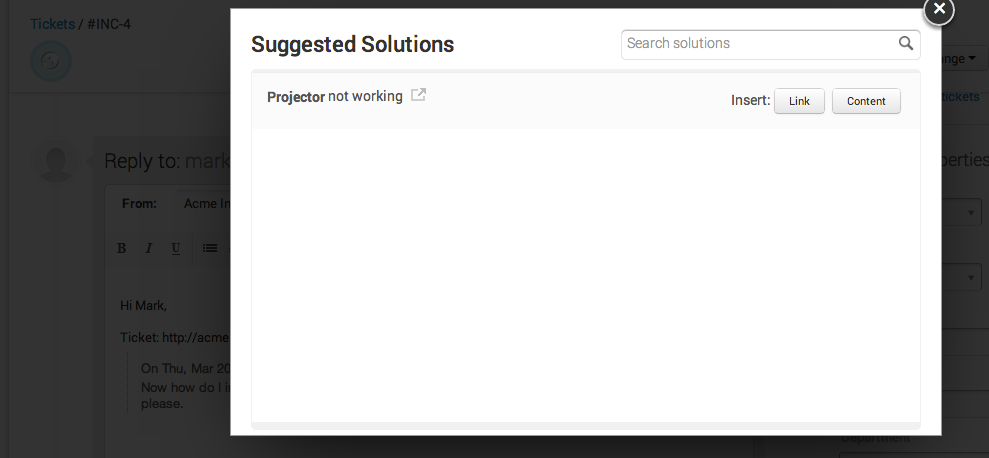 It works the same way as canned response. We have gone one step ahead and let the agent choose if he wants to just send the solution link or the solution content to the user.