I have mentioned this in the past and it's worth repeating. It's not necessary a "Feature Request". It's more a request to fix the UI.
The Save/Publish functionality in Solutions should mimic the dropdown menu in Service Items. Aside from the Save/Publish two step being a bad design, it is prone to errors. Agents click Save and naturally assume their changes are published. In order to publish, there is an entirely different button forcing one to perform more steps than necessary or just completely forget to publish and what should be a live article is hidden because Save defaults to Draft mode.
Canned Réponses have a completely different design. Update. That's it.
So three different ways tells me that the different developers are doing things differently and not following (or having) a single Human Interface Guidelines to go by.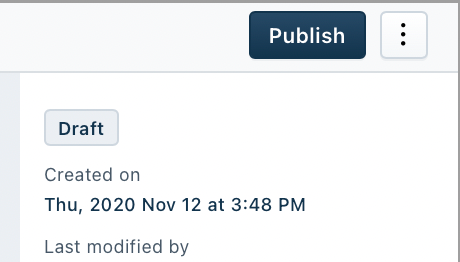 and