When you put URL place holders into URLs it does not generate appropriately.

*It use to work OK - something has changed.
Step 1. Insert Hyperlink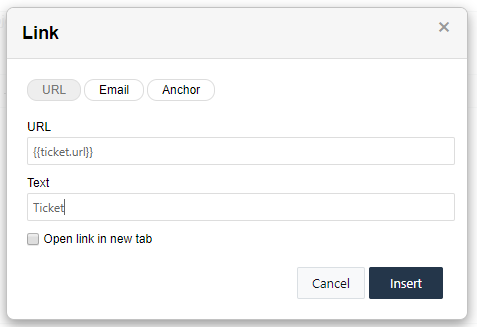 Step 2. Go back and edit the hyperlink you can see that it has added ad additional "http://" Which is wrong because the Ticket URL contains this already + It is HTTPS.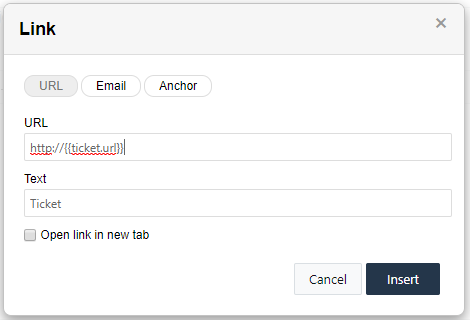 I guess you could edit the HTML but we shouldn't have to do this.